PRIVATE PEACEFUL
Produced by Take Two Theatricals and The Barn Theatre
present
A BoxLess Theatre Production
GARRICK THEATRE 
7th November – 22nd November
POSTPONED DUE TO COVID-19*
BRISTOL OLD VIC 
21st – 24th October
BARN THEATRE
10th – 27th September
EXTENDED UNTIL 4TH OCTOBER 2020
Running time: Approximately 1 Hour
Age guidance: 9+
WRITTEN BY: Michael Morpurgo
ADAPTED BY: Simon Reade
DIRECTED BY: Alexander Knott
ASSOCIATE DIRECTION/MOVEMENT DIRECTION BY: Zöe Grain
ORIGINAL MUSIC BY: James Demaine
SOUND DESIGN BY: Harry Smith
LIGHTING DESIGN BY: Sam Rowcliffe-Tanner
PERFORMED BY: Emily Costello & James Demaine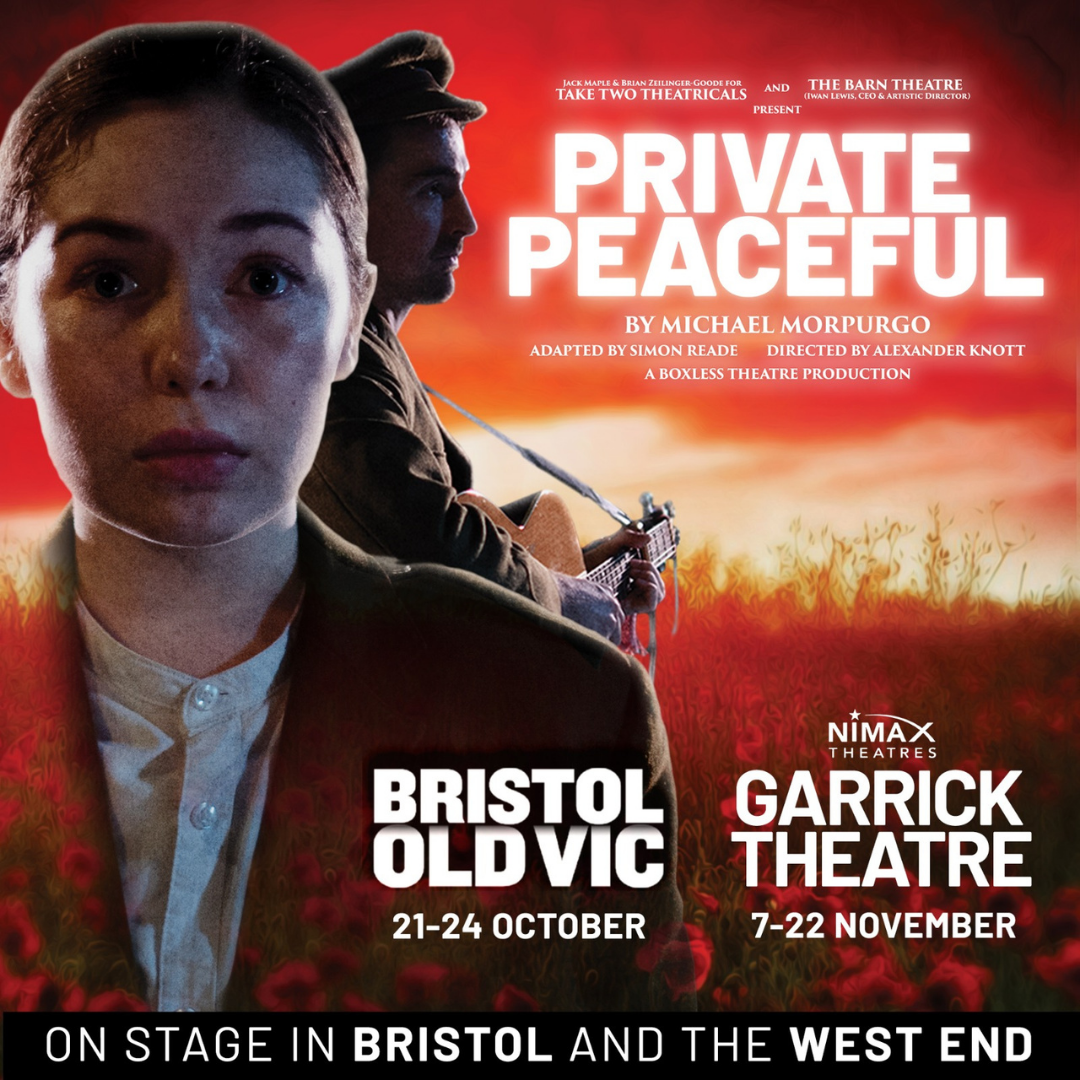 The bell tolls and Tommo Peaceful is alone with his thoughts.
He dreams of the girl he loves, the home he left behind, and of the brother he would do anything for.
But as the hours tick by, every moment brings him closer to his fate.
Michael Morpurgo's modern classic Private Peaceful, shortlisted for the Carnegie Medal, won the Red House Children's Book Award and the Blue Peter Book Award. Acknowledged by Morpurgo (War Horse, The Butterfly Lion) as his favourite work, Simon Reade's adaptation is given dynamic life by BoxLess Theatre.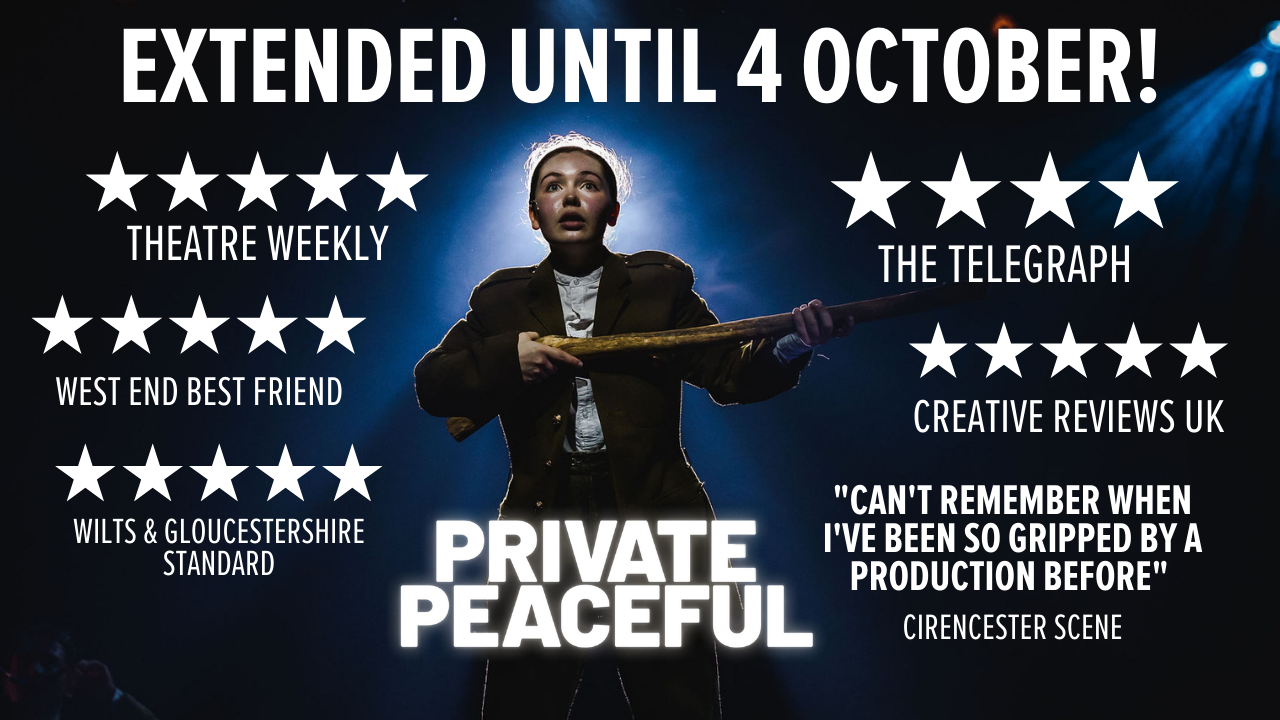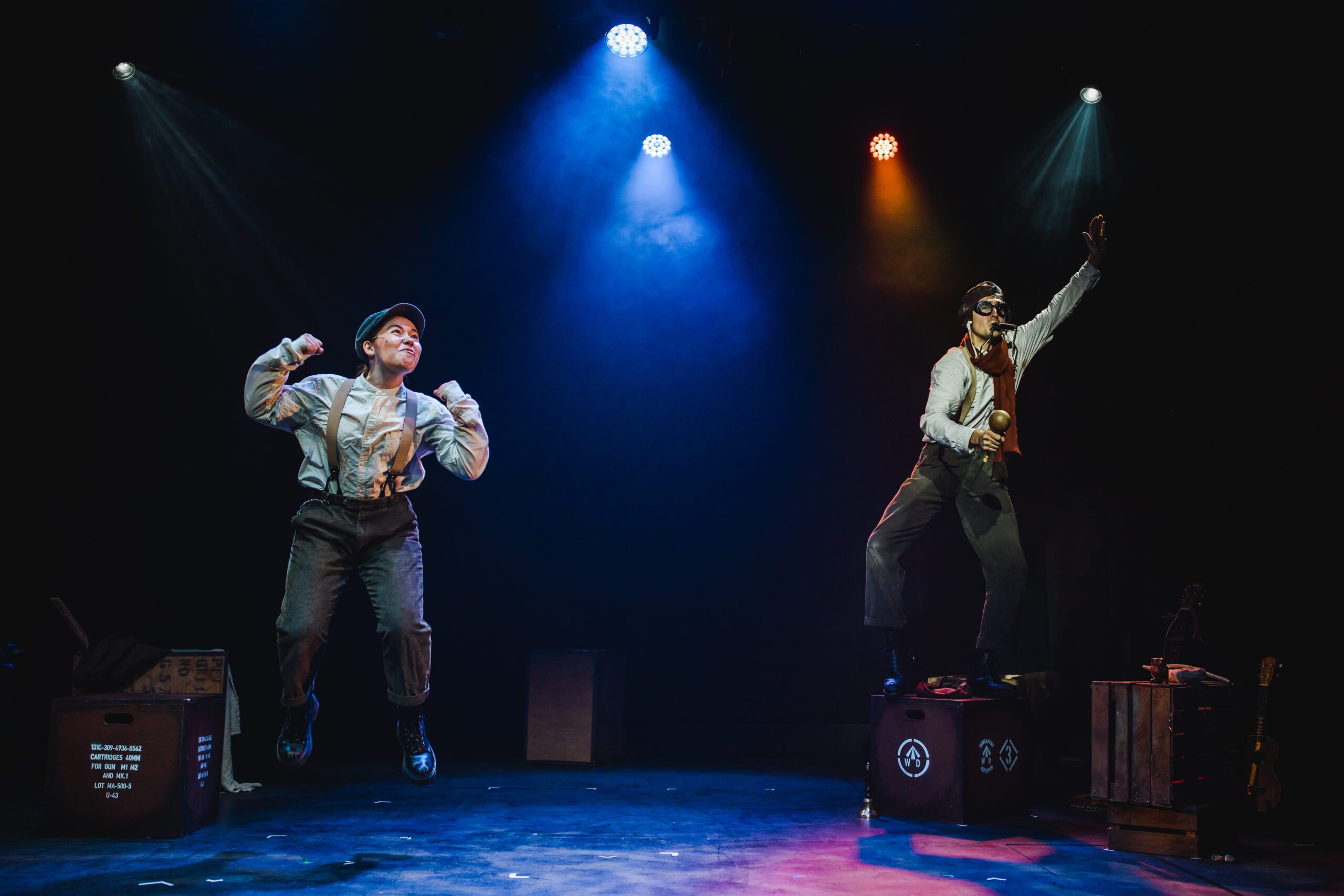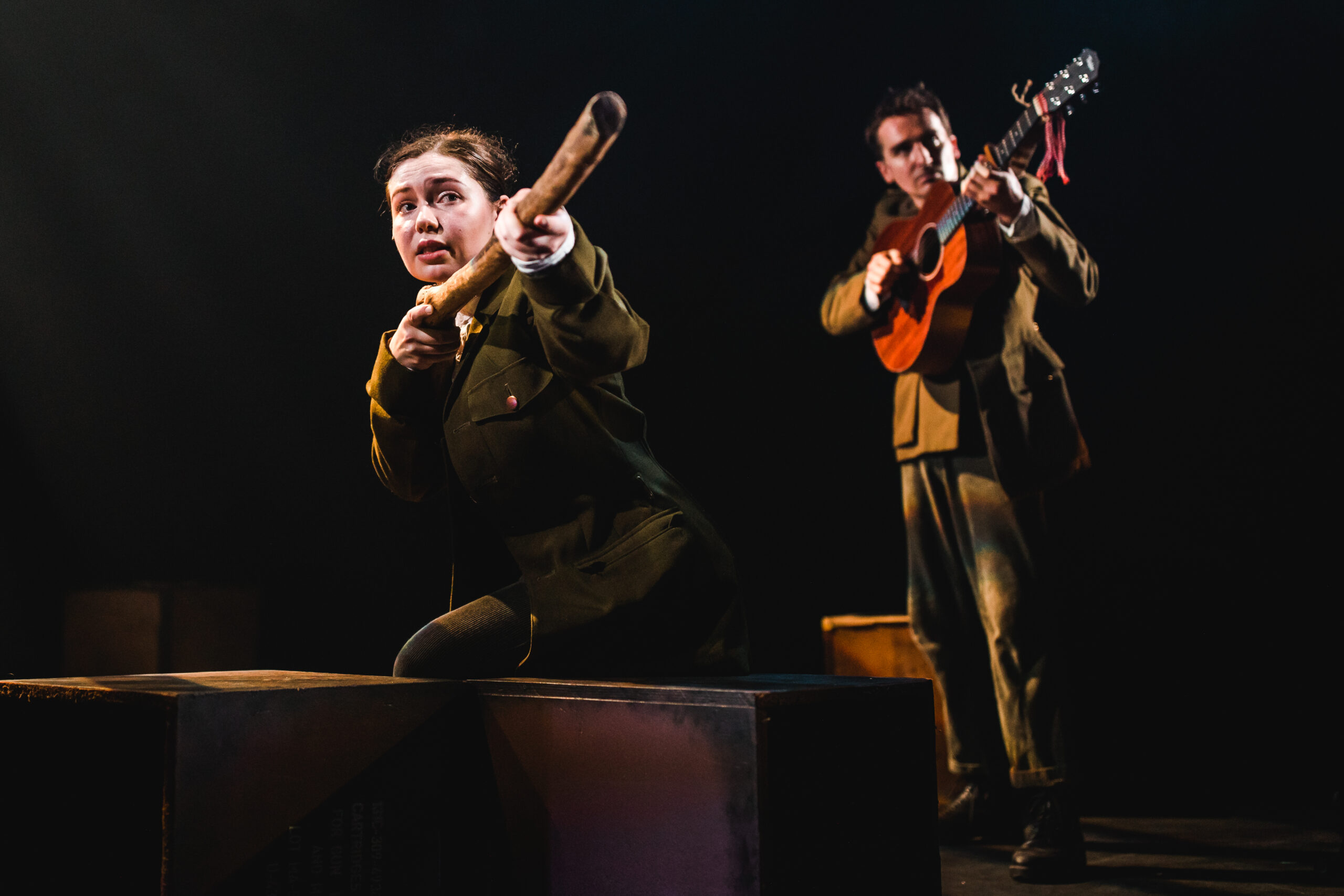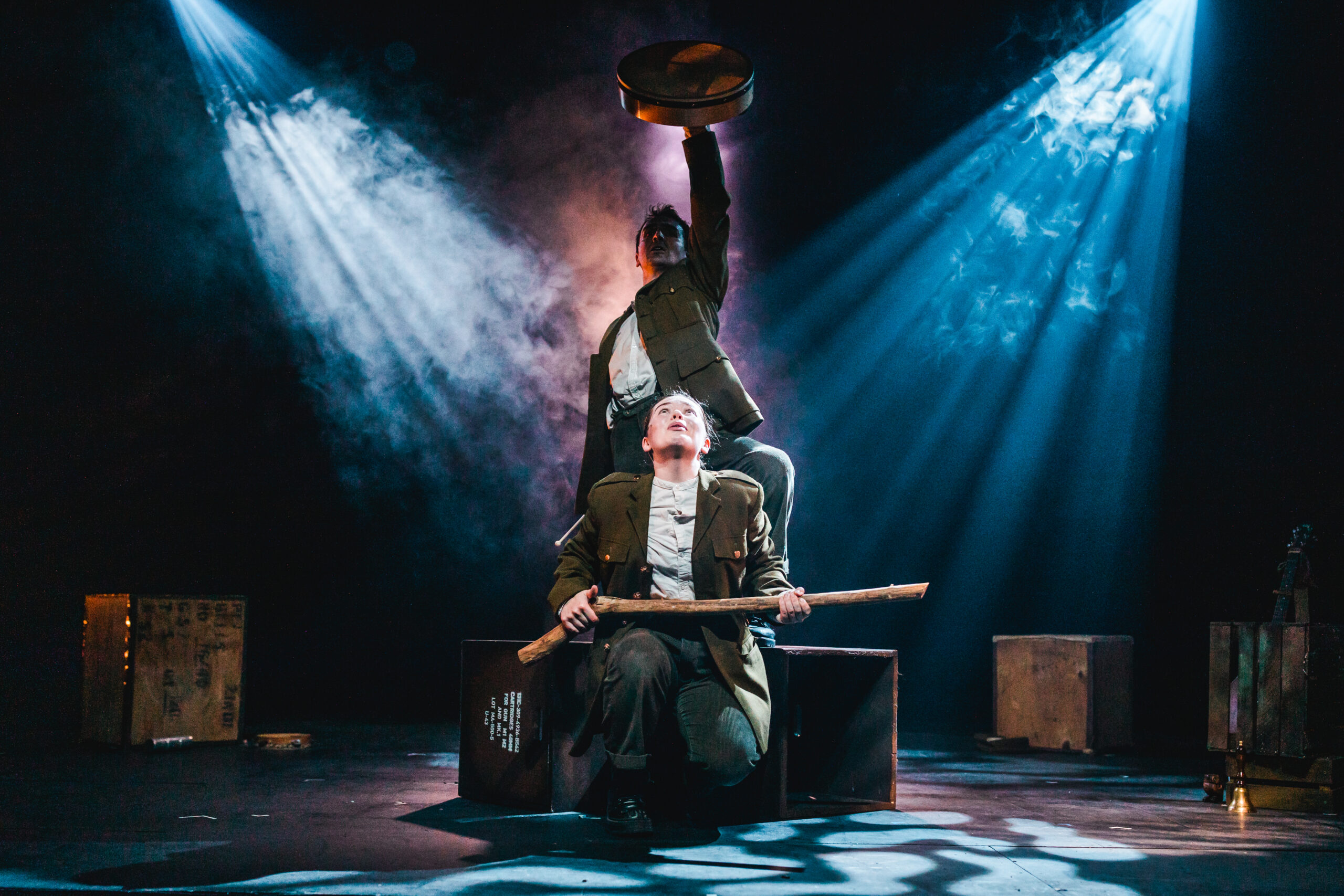 THE BARNFEST OUTDOOR THEATRE FESTIVAL 
Co-produced by Take Two Theatricals and The Barn Theatre
17th – 22nd August
Mon-Thur: 6PM
Fri & Sat: 4PM
Running time: Approximately 1 Hour
Age guidance: 6+
THE BARNFEST OUTDOOR THEATRE FESTIVAL 
WRITTEN BY: Michael Morpurgo
ADAPTED BY: Simon Reade 
DIRECTED BY: Alexander Knott
ASSOCIATE DIRECTION/MOVEMENT DIRECTION BY: Zöe Grain 
ORIGINAL MUSIC BY: James Demaine
Performed by Emily Costello & James Demaine