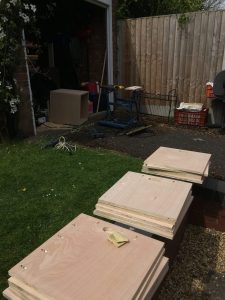 Working with a minimalistic set was always in the idea for LOOP, letting the movement and words do the talking.
These were constructed by the wonderful 'Big Stevie G', who knocked them together in as little as five hours.
WHAT A LEGEND
Now…….
OFFICIAL DISCLAIMER From the Company..
"We ARE aware of the Irony of these boxes, as many have already stated that BoxLess is now BoxFull. We would like to make it known that our company is focused on thinking outside of the box and not conforming to the restrictions of a certain dancer stereotype. Whereas, the boxes for LOOP are easy moveable pieces of set and pedestals for the actors."
We understand it is extremely ironic, but we know you'll get over that.
#PedestalsNotBoxes